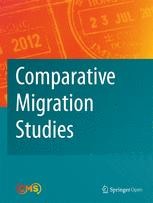 In addition to Original Articles, CMS introduces Paper Clusters. There will be a continuously call for paper clusters. A paper cluster has no more than 4 articles and does not have an editorial.
A proposal for a paper cluster should address at least the following items:
Theoretical relevance
Comparative orientation
Methodological aspects
Coherency of the paper cluster (also including how the guest editors bring the articles together)
Biography of the guest editor(s) (max. 250 words)An abstract of 200 – 400 words
Maximum number of words of the paper: 8.000 – 9.000
Contact information of the guest editor(s)
All paper cluster proposals will be submitted for internal review by the Editorial Board. If approved by the board, a clear deadline is agreed with the guest editor(s) as for when the papers have to be submitted via the online submission portal of CMS.
The papers will undergo a double blind peer review (reviewers will be notified that a paper is a part of a cluster). Guest editors will be informed on the progress of the review of the individual papers. Guest editor(s) are also responsible for the communication of deadlines to the contributors involved. The decision on acceptation of the papers will be taken by the editorial board. Guest editor(s) can be asked to suggest external reviewers.
CMS continuously publishes articles online on a yearly basis. The paper cluster will be published on our collection page (www.comparativemigrationstudies.com) .